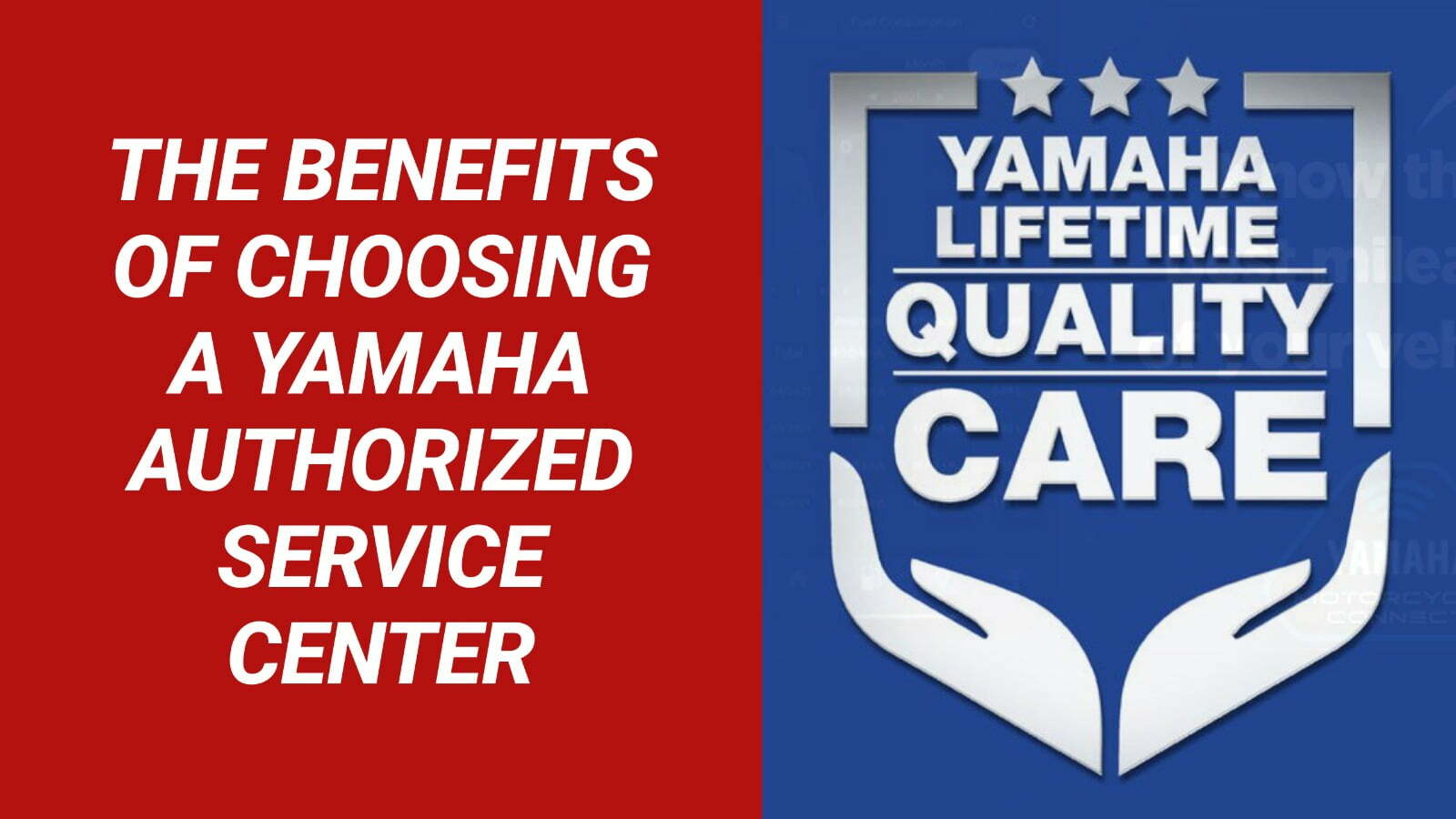 Yamaha is a world-renowned brand when it comes to motorcycles, and owning a Yamaha bike is a matter of pride for many. However, as with any machine, Yamaha bikes require regular maintenance and service to ensure optimal performance and longevity. Choosing the right service centre for your Yamaha bike is crucial to maintaining its reliability and performance. In this blog, we'll discuss the benefits of choosing a Yamaha-authorized service centre for your bike.
Expertise: Yamaha authorized service centres to employ trained an experienced technicians who specialize in Yamaha bikes. They are familiar with the brand's technology and have access to the latest tools and equipment to diagnose and fix any issues with your bike. Choosing an authorized service centre ensures that your bike is in the hands of experts who know exactly what they are doing.
Genuine Parts: Yamaha-authorized service centres use only genuine parts and accessories for your bike. These parts are specifically designed for your bike and meet the highest quality
standards. Using genuine parts ensures that your bike's performance and reliability are not compromised.
Warranty: If your Yamaha bike is under warranty, choosing an authorized service centre is essential to maintaining the warranty. Any repairs or service done outside of an authorized service centre
can void the warranty. Authorized service centres follow the manufacturer's guidelines and use genuine parts, ensuring that your warranty remains valid.
Quality Service: Yamaha-authorized service centres are required to follow strict quality standards set by the manufacturer. They use the latest technology and equipment to provide the best possible service for your bike. Authorized service centres also provide regular training to their technicians to keep them up-to-date with the latest technology and ensure that they provide quality service to their customers.
Customer Service: Yamaha-authorized service centres prioritize customer satisfaction and provide excellent customer service. They understand that owning a bike is a matter of pride and ensure that
their customers are satisfied with their service. Authorized service centres provide regular updates on the status of your bike and ensure that it is ready on time.
Convenience: Yamaha authorized service centres are conveniently located and offer a range of services, including regular maintenance, repairs, and customization. They also offer pickup and drop-off services, making it easier for customers to get their bikes serviced without any hassle.
Resale Value: Regular maintenance and service from a Yamaha-authorized service centre can increase the resale value of your bike. Prospective buyers prefer bikes that have been serviced
and maintained by authorized service centres as it ensures that the bike has been taken care of properly.
In conclusion, choosing a Yamaha-authorized service centre for your bike is crucial to maintaining its performance, reliability, and longevity. Authorized service centres employ trained technicians, use genuine parts, follow quality standards, prioritize customer satisfaction, and offer convenience. Regular maintenance and service from an authorized service centre can also increase the resale value of your bike. If you own a Yamaha bike, make sure to choose an authorized service centre for all your service and maintenance needs.
Yamaha is a world-renowned brand when it comes to motorcycles. The company has been producing bikes for over 60 years and has a reputation for creating high-quality, reliable, and stylish bikes. However, with so many Yamaha bikes to choose from, it can be overwhelming to choose the perfect ride. In this guide, we'll take you through the various Yamaha bikes available, their features, and how to choose the perfect ride for you.
Yamaha FZ series: The Yamaha FZ series is a range of street motorcycles that offers a perfect balance of power, comfort, and style. These bikes are powered by a fuel-injected engine and come with
features like disc brakes, telescopic forks, and a monoshock suspension. They are perfect for daily commuting and weekend rides. The FZ series includes FZS-FI, FZ-FI, and FZ-X.
Yamaha R series: The Yamaha R series is a range of high-performance sports bikes that are designed for speed and agility. These bikes are powered by a liquid-cooled engine and come with features like disc brakes, upside-down forks, and a multi-functional LCD display. The R series includes R15, R3, and R1.
Yamaha MT series: The Yamaha MT series is a range of naked motorcycles that offer a unique and aggressive look. These bikes are powered by a fuel-injected engine and come with features like disc
brakes, LED headlights, and a digital instrument cluster. The MT series includes MT-15, MT-125, and MT-09.
Yamaha Saluto: The Yamaha Saluto is a commuter bike that offers a comfortable ride and excellent fuel efficiency. It is powered by an air-cooled engine and comes with features like disc brakes,
telescopic forks, and a digital instrument cluster.
Yamaha Fazer: The Yamaha Fazer is a sporty touring bike that offers a comfortable and smooth ride. It is powered by a fuel-injected engine and comes with features like disc brakes, a windshield, and a digital instrument cluster.
Yamaha YZF-R15 V3.0 MotoGP Edition: The Yamaha YZF-R15 V3.0 MotoGP Edition is a sports bike that is inspired by Yamaha's MotoGP race bike. It is powered by a fuel-injected engine and comes
with features like disc brakes, a slipper clutch, and a digital instrument cluster.
Now that you know about the various Yamaha bikes available, let's look at how to choose the perfect ride for you.
Purpose: The first thing to consider when choosing a Yamaha bike is its purpose. Are you looking for a daily commuter or a high-performance sports bike? Do you want a bike for touring or for
racing? Understanding the purpose of the bike will help you narrow down your options and choose the perfect ride for you.
Engine Capacity: The engine capacity of a bike is an essential factor to consider when choosing a Yamaha bike. A bike with a higher engine capacity will offer more power and speed, while a bike with a lower engine capacity will be more fuel-efficient and easier to handle. Consider your riding style and experience when choosing the engine capacity.
Riding Position: The riding position of a bike is another important factor to consider. Yamaha bikes come with different riding positions, including upright, sporty, and touring. The riding position will affect your comfort and control on the bike, so choose a position that suits your riding style.
Features: Yamaha bikes come with different features, including disc brakes, LED headlights, and a digital instrument cluster. Consider the features that are important to you and choose a bike that offers them.
Price: Finally, consider the price of the bike when choosing the perfect ride. Yamaha bikes come at different price points.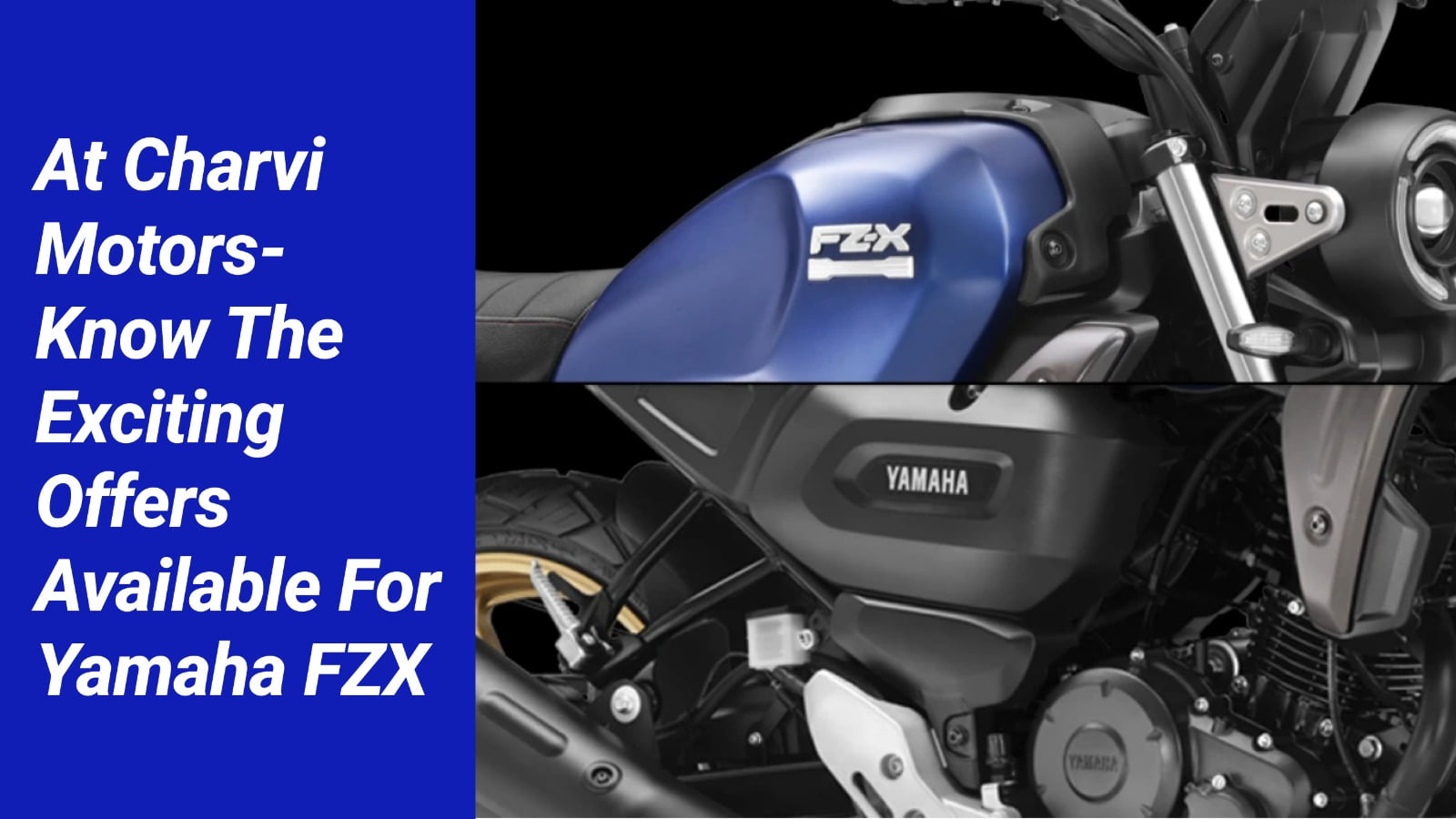 The idea behind the ride-free concept is to enjoy the open road on a cosy throwback motorcycle like the All-New Yamaha FZ-X. It only refers to cycling to experience the joy of freedom.
The All New Yamaha FZ-X is a crossover motorbike that debuts in India and was inspired by Neo-Retro design principles. The Yamaha FZ-X will motivate a brand-new generation of motorcycle riders with its future-proof features that improve every ride and signature vintage flair. Combined, this revolutionary motorcycle's durability, design, comfort, connectivity, and safety will make every ride feel liberating.
Performance:
Traction control system: The FZ-X is equipped with traction control. Its specialised electrical technology has the amazing capacity to lower the risk of wheelspin (slippage due to loss of traction).
Trusted & Efficient 149cc FI Engine: The FZ-X is powered by a 4-stroke, air-cooled, SOHC, 2-valve, single-cylinder, fuel-injected engine that has been fine-tuned to provide drivers with a better sense of acceleration from stops and a thrilling sensation while passing. The fuel injection system's ignition timing and injection maps are engineered to provide riders with a satisfying sense of acceleration while maintaining an upright riding position.
Design:
New Color: a colour that conjures up images of vintage cafe racers that are rugged and sporty.
Golden Alloy Wheels: Golden Color Alloy Wheels provide the FZ-X with the ideal combination of style and adventure.
Bi-Functional LED Headlight with DRL: The bike is difficult to miss during the day and stands out at night thanks to the new LED headlight and DRL.
LED Flashers: Unmistakable front and back LED flashers that announce your individual identity are the ideal fusion of fashion and safety.
Sleek LED Tail Light: The LED taillight also has an oval-shaped ring of light that illuminates. For a refined, clean appearance, the reflector lens is positioned in the centre of the indented area.
Comfort:
Front 1ch ABS & Disc Brake: The Bosch Anti-Lock Braking System (ABS) on the front disc aids in improving control of the motorcycle when braking by preventing wheel lockups and preserving tractive contact with the road to prevent sliding in slick circumstances. The long history of the FZ braking system is improved further by the rear disc brake.
Two-level Seat with tuck and roll: The FZ-X seat's tuck and roll design, which crests and valleys to create a slip-resistant sensation that is both comfortable and steady, uses a crest-and-valley motion.
Block pattern Front & Rear Tyres: These tyres enhance handling and provide good riding comfort on motorways, busy metropolitan streets, and uneven, wet roads in addition to strengthening its commanding street presence.
Telescopic suspension with front fork boot: A fork boot is installed on the front fork to offer an authentically vintage look while protecting it from dents or scratches on the inner tube.
Feature:
Multi-function LCD Instrument Cluster: The svelte and fashionable LCD instrument screen combines old and modern design elements. The tachometer display has an analogue appearance and displays the revs in a radial manner. Also, the notifications from smartphones are displayed on this screen clearly and beautifully.
E20 Fuel Compatible: E20 Fuel is a great alternative for reducing pollution because it lowers emissions. We modified the FZ series to be compatible with E20 Fuel as part of our objectives to reduce carbon emissions.
Metal Under Cowl: The Under Cowl not only contributes to the bike's Neo-retro style but also protects the engine on all kinds of roads at all times.
The Yamaha FZX is your finest option on the road because it has so much to offer, and Charvi Motors brings you the best bargains and discounts on this wonderful bike. With a low down payment and a lower interest rate on your purchase, Charvi Motors is the finest option for you to make.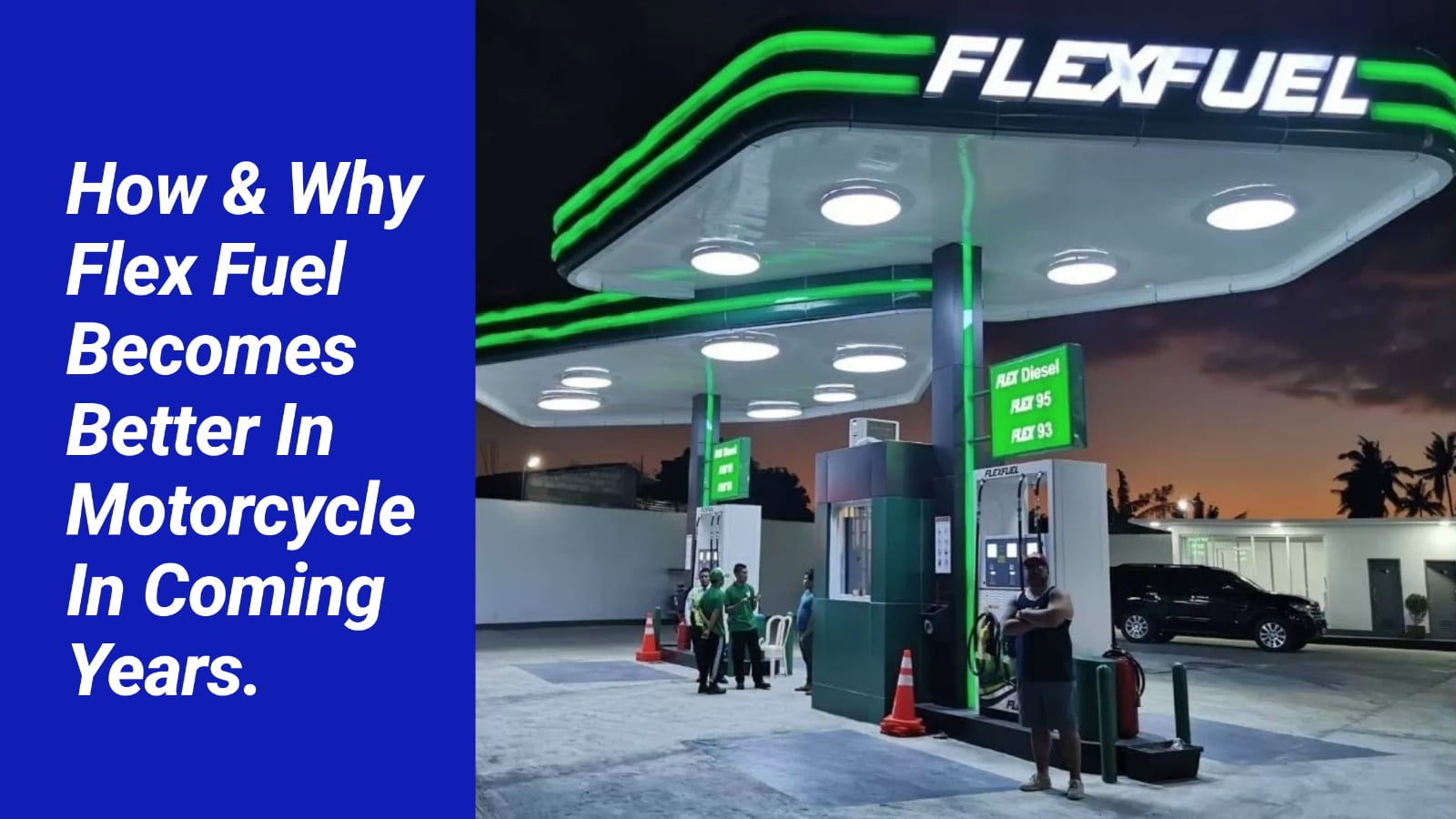 Before EVs become widely used, flex-fuel technology appears to be ready for the taking. It's obvious that the car sector must go green in order to prevent negative effects on the environment. The smouldering cogs of capitalism are set up in a way that makes it difficult to achieve change. Hence, in our quest for a greener environment, flex-fuel technology has evolved into a kind of middle ground. Having said that, there are macroeconomic advantages to using this technology.
Minimal R&D cost: The majority of contemporary internal combustion engines are already flex-fuel capable. The only engineering work required would be to utilise a different quality of materials for portions that are sensitive to corrosion, while the rest of the components may be left alone, as ethanol has a corrosive effect on components like rubber and gaskets. As a result, the cost of R&D would only be a small portion of what electrification, which is an entirely new endeavour, will cost.
Reduces the industry's petrol consumption: According to the roadmap for ethanol blending in India, published by Niti Ayog and the Ministry of Petroleum and Natural Gas, the country imported 185 megatonnes (or 185 million tonnes) of petroleum in 2020–21 for a total cost of USD 55 billion (roughly Rs 4.48 lakh crore at the current exchange rate). According to the analysis, transportation accounted for the majority of petroleum usage. As a result, properly adopting a 20% blend of ethanol to gasoline can save the nation USD 4 billion annually, or almost Rs 32,000 crore in today's currency. In an era when we're dealing with a pandemic and the economic effects of political instability on a global scale, this also helps the nation be less reliant on foreign sources for fuel.
In line with the Government's Flex Fuel initiative: According to the government's E20 roadmap, "E20 will be phased out starting in April 2023 and will be available by April 2025;" Also, it is scheduled to start rolling out E20 material-compliant engines and E10 engine-tuned automobiles in April 2023. Also, according to the roadmap study, "these vehicles can withstand 10% to 20% of gasoline blended with ethanol and also provide excellent performance with E10 fuel. These cars will only run on E20 and offer exceptional performance. Manufacturers must start the gradual roll-out of products with flex-fuel engines as soon as possible in order to meet these goals. With the Apache RTR 200 Fi E100, a fast motorcycle that can run entirely on ethanol, TVS was the first Indian two-wheeler manufacturer to join the flex-fuel bandwagon.
Emission reduction: The lower emissions produced by ethanol or flex-fuel vehicles would be another significant benefit. E10 fuel offers 20% fewer carbon monoxide and hydrocarbon emissions as compared to gasoline, according to the Automotive Research Association of India's (ARAI) 2016 research on material compatibility and emission performance measurement with ethanol-blended gasoline (E20). On the other hand, using E20 fuels can reduce carbon monoxide emissions by as much as 50% while only reducing hydrocarbon emissions by 20%. In conclusion, flex-fuels do burn cleaner, at least in terms of controlled emissions.
Gives a boost to local farmers: Ethanol can be produced from plant-based sources because it is an organic compound. By fermenting sugarcane juice and molasses, sugarcane producers may create ethanol. Although sugarcane is a commodity that requires a lot of water to grow, ethanol may also be made from less water-intensive grain-based alternatives like leftover rice and maize. Giving farmers the right incentives should also secure additional income.
Nevertheless, flex-fuel appears to be profitable with the appropriate kind of push and can significantly reduce the environmental effect of fossil-fuel-powered vehicles.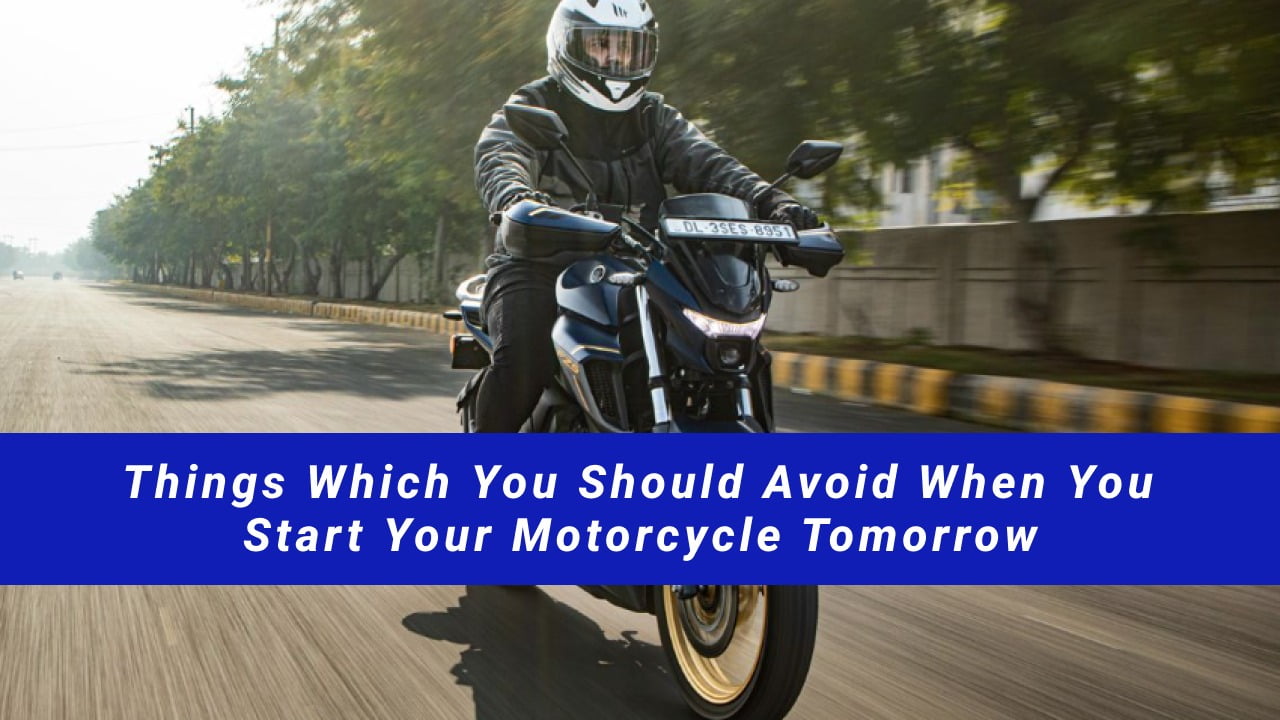 If you've never travelled by motorcycle, we strongly encourage you to give it a try and see what you've been missing all these years. Riding a motorcycle is one of the most liberating experiences you can have in life. Your safety is sacred, thus you must take all reasonable precautions and efforts to prevent getting into an accident in the first place or suffering as a result of someone else's negligence while driving. If you are unfortunate enough to lose your balance and have an accident, you may keep yourself safe and shield your body from physical harm by always wearing motorcycle safety gear.
There are a few mistakes you should never make in addition to being safe with branded motorcycle riding gear like a helmet and gloves. The seven frequent errors that frequently result in accidents have been gathered. Examine them to avoid them at all costs.
Don't tie shoelaces in loops: Have you ever wondered why riding boots for motorcycles lack lasers? It's because the laces could obstruct you from applying the brakes or changing gears, or they could tangle in the brake lever and cause an accident. Even if you have to wear a pair of lace-up everyday boots, take care to avoid tying the laces in loops that could get caught in the foot pegs or on the gear lever. For further security, it's a good idea to tie the loops under your heel and keep it tucked within the boot.
Don't watch the speedometer, watch the road: Your attention should always be on the road when you are riding a motorcycle. Many people make the error of keeping an eye on the speedometer when travelling at high speeds just for their own satisfaction. Because you don't have much time to correct errors, if any when you're moving quickly, it's one of the most frequent blunders that you should avoid. Even if you must check your speed to comply with posted speed restrictions, do so swiftly and return to the road as soon as you can.
Watch the tires of the vehicle in front of you( Don't trust brake lights blindly): It's possible for someone to abruptly decide to change lanes without adequately notifying you while you're sharing the road with several other vehicles travelling in separate lanes. By carefully observing the road, you can prevent the accidents that are frequently caused by this. You should pay attention to the wheels of the vehicle, which will turn slightly before making the lane change, rather than the brake or signal lights of the car in front of you. This will allow you enough time to take evasive action and protect yourself.
Don't change speed in the middle of the corner: Changing the motorcycle's speed in the middle of a corner is another typical error that motorcyclists need to avoid making. Determine whether the bend is suitable for the pace you are travelling at. If you believe you are travelling at a speed that the motorcycle cannot handle, slow down before entering the corner and adopt a lean angle that will allow you to control the motorcycle. Avoid changing your line once you're in the turn since there is a very significant probability that you will lose your balance and crash the bike.
Change gear before an overtake, not during an overtake: In the same way that you must keep the motorcycle moving at a constant pace while rounding a corner, you must do the same when passing another vehicle. A sudden gear shift in the middle of an overtake will cause the RPMs to drop, which will slow you down and could result in a car-ramming you from behind! Reduce the gear one step, follow the torque curve, gather speed, and then pass the moving object. Change the gear after your manoeuvre is finished.
Do not use high-beam in traffic: A driver in the oncoming lane may become completely disoriented and lose their bearings if a bright light shines straight into their eyes. If this happens, the vehicle may jump the divider line and strike you tragically. The vehicles directly in front of you will find comfort in a brilliant beam of light since it will reflect in their rear-view mirror and fall squarely on the rise, potentially causing them to brake suddenly and put you in danger of hitting them from behind. Since you are riding a motorcycle, you are more likely to suffer catastrophic injuries if that occurs. Because of this, it is your obligation to be safe. Never use your high lights in bumper-to-bumper traffic or even in lane segments that are closely spaced apart.
Avoid riding behind the centre of a car: Cars and other four-wheeled vehicles arrange their wheels so that the middle of the vehicle travels over potholes while the wheels entirely avoid them. You run a good possibility of unexpectedly crashing into a pothole if you are riding exactly behind the centre of a four-wheeler. Always leave adequate space between you and the car in front of you so that you have time to negotiate such unexpected road hazards, but if you must follow a car closely due to unforeseen circumstances, make sure that you are riding behind the wheels rather than the centre of the car.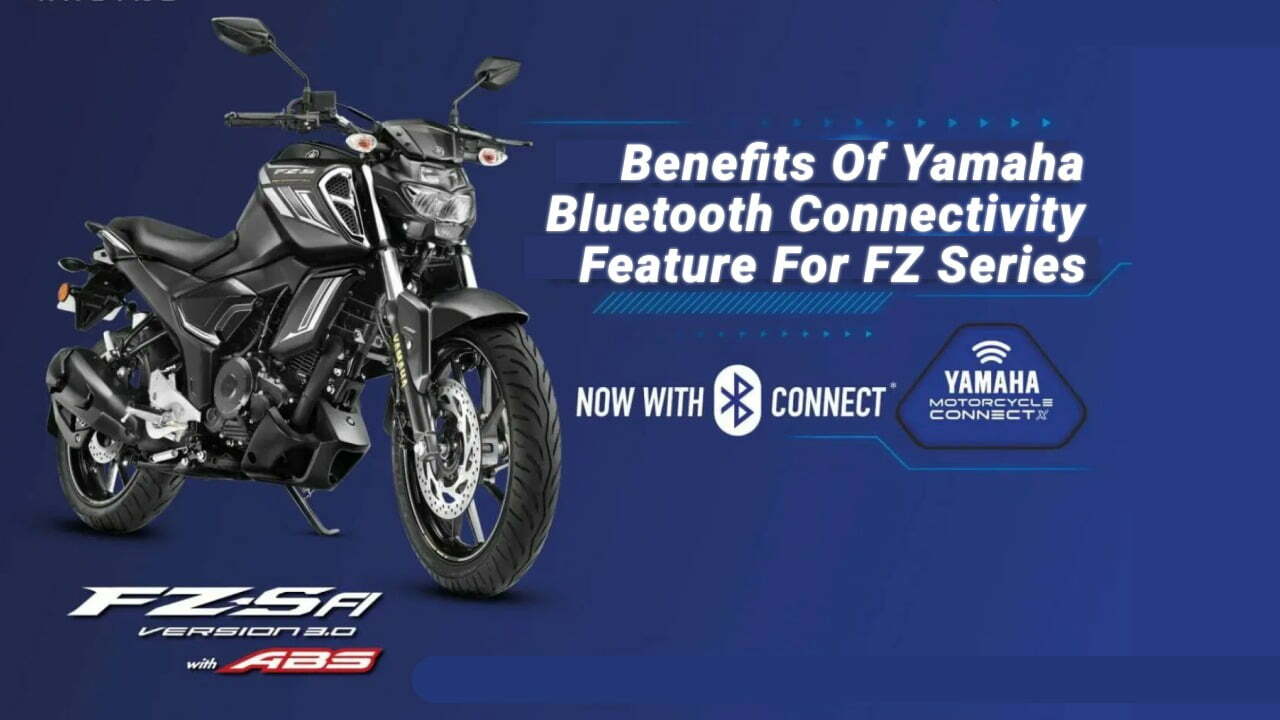 The world of today is thriving on technologies that incorporate many ideas, making it simpler than ever to interact with other people and things, no matter where you are. The new "Yamaha Motorcycle Connect X" Application, which utilises Bluetooth technology, offers users a seamless riding and maintenance experience in novel ways. The introduction of "Bluetooth-enabled technology" aims to provide customers with potential benefits through a variety of useful and safe features.
Using the "Yamaha Motorcycle Connect X" app on your Android or iOS smartphone, the Yamaha Connect X technology enables Bluetooth pairing between your smartphone and the motorcycle. You must download the app and register your car before using it.
Free downloads of the Yamaha Motorcycle Connect X App can be found on the iOS App Store and Google Play Store. Once linked, it provides data on the trip's length, battery voltage, and average speed. The Locate My Bike and Answer Back feature, which activates the indicators and blasts the horn to help locate the bike in a crowded parking lot, also offers vehicle location information.
In addition to this, the system offers an E-lock feature to deter theft and a Hazard mode to alert other drivers to your presence when you are parked by the side of the road. The Yamaha Bluetooth system lacks call and SMS alert functionality as well as turn-by-turn navigation, which are both useful capabilities. These characteristics, which are already present on TVS Apache motorcycles, would have been helpful in the modern day.
With Yamaha BS6 FZ & FZS-Fi V3 variations, Bluetooth connectivity capability with exciting features can be fitted. Our products are feature-rich thanks to Bluetooth connectivity, which also enables users to pair cellphones with motorcycles.
Benefits
Answer Back
Driving History
Locate My Bike
E-Lock
Hazard
Parking Record
The key features of Yamaha Connect X are as follows:-
Locate My Bike – By allowing the indicators to illuminate for 10 seconds, this function will, as its name suggests, make it easier for you to find your bike in parking lots. Additionally, you can use the Answer Back feature if the parking space is too large for you to easily locate your bike.
Answer Back – When a bike is located, the horn beeps twice and the indicators begin to blink in response.
E-Lock – In order to prevent theft, this security feature enables the rider to create a secret lock pattern (using an indicator combination) to lock and unlock the motorcycle.
Hazard – All of the indicators will begin to blink continually once this feature is activated, warning nearby riders.
Parking Record – It displays a route map from your current location to the motorcycle parking spot.
Riding History – The information about your ride is available here, together with statistics like the average speed, the distance travelled, the number of times the brakes were applied throughout the trip, and the battery voltage.
The Yamaha YZF-R15 has undergone a significant improvement in the 4.0 version, making it more desirable than ever. Here are five reasons to buy the new Yamaha YZF-R15 V4.0, which includes changes to the motorcycle's design and upgraded functions.
Styling
The look of the brand-new Yamaha YZF-R15 V4.0 is one of the main selling points. One of the most attractive motorcycles in the sub-200cc category in the Indian market, the YZF-most R15's recent iteration takes design cues from the current YZF-R7. Full fairings, an M-air duct up front, a single-pod headlight, dual LED DRLs, a bulky fuel tank, a step-up seat, and a side-slung exhaust are all features of the design. Five colour options are offered for the new YZF-R15 V4.0: Metallic Red, Dark Knight, Racing Blue, R15M, and Monster Energy MotoGP. Depending on the colour option chosen, the prices change.
Premium Features
An LED headlight, LED DRL, LED taillight, and a Bluetooth-enabled fully-digital instrument cluster are all standard features across all motorbike models. Access to services like call alerts, SMS and email notifications, and phone battery level is made possible by Bluetooth communication. The smartphone app displays information on the amount of fuel used, maintenance suggestions, where the vehicle was last parked, malfunction notifications, the rpm dashboard, and ratings. Dual-channel ABS, traction control, and side-stand engine cut-off are all examples of standard electronic rider aids. A quick-shifter is also included as standard on the Racing Blue and R15M models, whereas the function is an optional extra on other models.
Hardware Upgrade
Along with updated features and redesigned aesthetics, the Yamaha YZF-R15 V4.0 also receives updated hardware. As opposed to conventional units on the previous motorcycle, the suspension configuration now uses upside-down telescopic front forks, putting it on par with the international-spec model and with competitors like the KTM RC125 and the RC200. The rear's mono-shock with preload adjustment is still used for shock absorption. A 282mm single disc in the front and a 220mm rotor at the back conduct the anchoring functions, and the setup provides impressive feedback.
Tried and tested 155cc Engine
The 155cc, single-cylinder, liquid-cooled engine with the Variable Valve Actuation technology is still present in the motorcycle. The motor, which is connected to a six-speed gearbox, produces 14.2Nm of maximum torque at 7,500 rpm and 18.1bhp at 10,000 rpm. The assist and slipper clutch mechanism is still used by the gearbox. Above 7,400 rpm, the variable valve actuation system engages to give powerful performance across the rev range. The motorcycle is reasonably speedy in the lower RPM range, but it starts to rev up at about 4,500 rpm.
Fun to ride
Because of its superb handling, the Yamaha YZF-R15 has always been a fantastic motorbike to ride. The delta box frame and the sporty suspension arrangement give the motorcycle a nimble and responsive feeling. However, comfort suffers as a result of this. Using the assist and slip feature, the clutch feels remarkably light.
Verdict
The Yamaha YZF-R15 V4.0 is a much-improved version of the previous model, and the motorcycle is now more enticing than ever. The newly revised style is immediately appealing, and the feature list raises the attractiveness level even more. The YZF-R15 V4.0 continues to be one of the most entertaining motorcycles to ride in its class thanks to its fast, 155cc engine. The high cost of all the updates, however, may influence some purchasers' purchasing choices in the Indian market. Additionally, the aggressive rider triangle and the sporty suspension tuning might not be suitable for all purchasers, which might influence their purchase decisions.
Mileage is the working capacity and efficiency of a vehicle engine after burning a certain amount of petrol, diesel or gas as fuel. Everyone wants more mileage on their scooters, motorcycles, motorcycles, etc. Below are some of the most common reasons for low-mileage motorcycles.
A motorcycle's fuel economy and mileage are is one of the most important parameters for a motorcycle driver to measure a motorcycle's performance. With fuel prices rising, it is always important to understand the factors that reduce fuel efficiency and motorcycle mileage.
Reasons why motorcycle mileage can get low
1. Low tire pressure
This is the main reason why all types of two-wheelers have low mileage. Low tire pressure puts extra strain on the engine and reduces its ability to work.
2. Dry and dirty chain
Another cause is a dirty motorcycle rear wheel chain attached to the engine. A dirty and dry chain increases friction and reduces the rotational motion of the motor. As a result, the motorcycle has less mileage.
3. Hit the brakes
If the motorcycle's brakes are locked, it will try to stop the engine's rotational speed. The engine then works under the strong pressure generated by the braking system and Disc brakes and drum brakes are activated. This can cause the motor to overheat quickly.
4. Not change the oil for a long time
Long intervals in changing engine oils are another reason for lower mileage. The oil usually becomes dirty and dark in 3-4 months. This happens due to the normal operation of the engine.
5. Sticky with Dirty Air Filters
If the air filter is dirty, the mileage of the motorcycle will also be shortened. The air filter acts as a cooling device for the engine. When the engine heats up or overheats, its performance is reduced.
6. Use of inferior fuel
Gasoline, petrol and diesel counterfeits are also the reason for low mileage. Hit the power of the engine directly. Cheap quality oil does not create strong pressure against the piston when the engine burns fuel in the combustion chamber.
7. Improper driving style
This means overloading the motorcycle, shifting gears too often, raising and lowering ramps, etc. Riding the bike this way means less mileage.
8. Bad road conditions
Poor road quality is also a reason for the low mileage. Bad roads force the driver to shift gears a lot. This reduces the working efficiency of the engine and also increases fuel consumption.
Charvi Motors makes sure to provide you and your bike the care that it needs making sure that your bike gets that perfect mileage.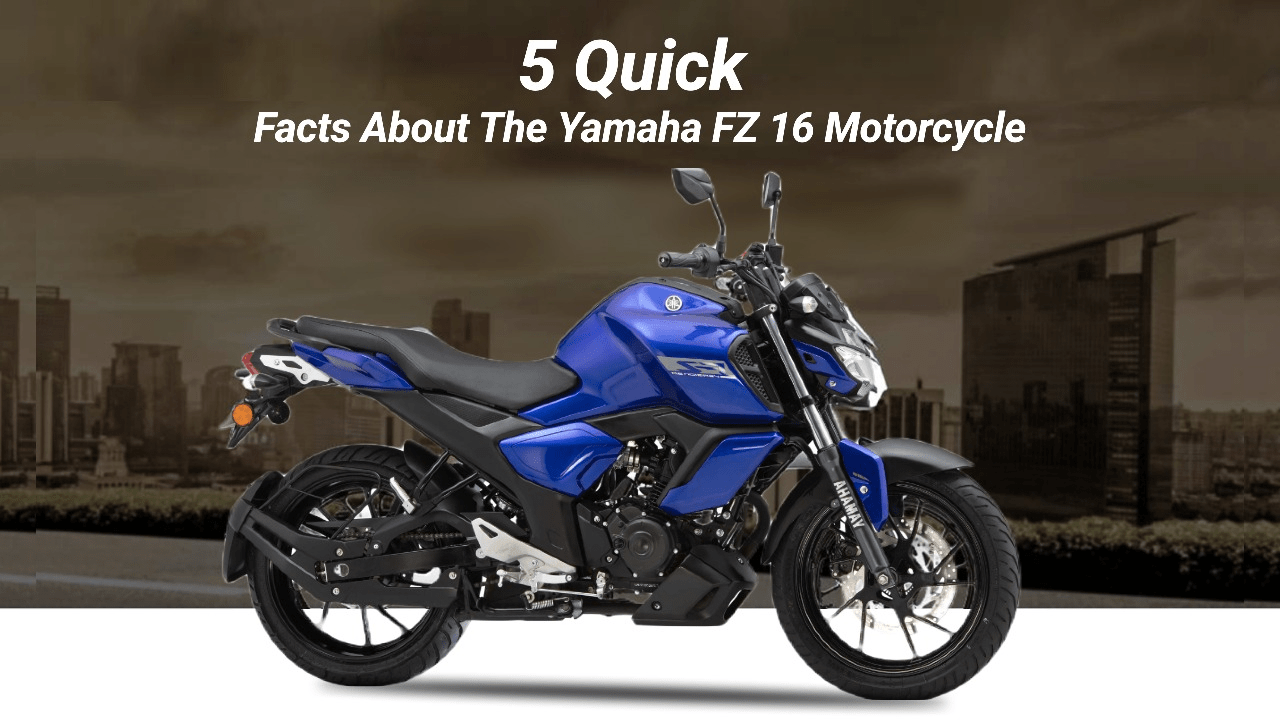 The Yamaha FZ16 edition was launched back in 2010 on the primary generation of FZ. The motorbike carries a Blue and White livery whereas its pure White alloy wheels were the main attraction for each purchaser. it had been power-driven by identical 149 cc, single-cylinder FI engine manufacturing fourteen BHP and fourteen Nm of force. The engine comes mated to a 5-speed case and carries 267 mm of hydraulic brake for economical braking. The motorbike weighs 135kgs and claims a high speed of 132 kmph.
Specifications:
| | |
| --- | --- |
| Mileage (ARAI) | 50 Kmpl |
| Displacement | 149 cc |
| Engine Type | Air Cooled, 4-Stroke, SOHC, 2-Valve |
| No. of Cylinders | 1 |
| Max Power | 14PS @ 7500 rpm |
| Max Torque | 13.6 Nm @ 6000 rpm |
| Front Brake | Disc |
| Rear Brake | Drum |
| Fuel Capacity | 12 Ltrs |
| Body Type | Commuter Bikes |
The FZ-16 could be a looker and it instantly attracts attention. It's out of the question to lose focus once you're watching the new Yamaha – it's each sonsy and crowd-pleasing. The Indian FZ borrows style cues from its stunning-looking massive brother, the FZ-1, and is equally dazzling to appear at. Negligible body facing is the rule on the FZ-16, with its engine and cycle elements chivalrously noticeable as necessary components of the bike's general vogue.
The new bike uses beautiful slim-spoke alloy rims in black and also the same colour scheme for its engine, swingarm and silencer. immense section tyres augment its charm, whereas a good, cone-shaped front light source with a pointy beam and tiny town light-weight stares forward from below the FZ's diminutive liquid show (LCD) instrument bay. The instruments – as well as a rev counter, meter and indicator – provide bushed a sporty-looking digital arrangement.
The new FZ-16 deploys a city-friendly, broad and to some extent, low-set bar, and uses grips with a good feel, marvellous levers, sensible mirrors and enough switchgear. A helpful engine-kill switch is a component of the package, as could be a handlebar-mounted choke lever on the left. There's a colossal and splendidly carved  model rosin fuel tank as unremarkably found on superbikes, a brushed end alloy fuel filler that sadly, lacks a pivot and comfy knee recesses that fully tuck in a rider's thighs. The tank is split by a daring secondary colour stripe down its centre, whereas the important 12-litre fuel-storage bay sits placed just under, by design nearer to the bike's centre of gravity. The FZ-16 comes with a trendy engine cowl, made with vents to direct and scoop airflow straight to the engine and electrical device.
Other spectacular details comprise alloy footrests for each rider associate degreed pillion; an uncovered O-ring sealed drive chain, a nattily dead rip grab-bar and an original rear tyre human. Look closely and you'll see that the new Yamaha uses a compact sheared silencer that routes itself midship, below the bike's swingarm and frame, within the section of its rear tyre human. The FZ-16's flanks and tail square measure elegant, whereas its good tail light-weight is housed at intervals in the rear splash guard.
The new Yamaha uses an all-new, four-stroke, single-cylinder and CV FI engine that displaces 149 cc. The cool powerhouse uses big-size fins on its cylinder, furthermore as cooling fins within the lower sump space of the facility plant.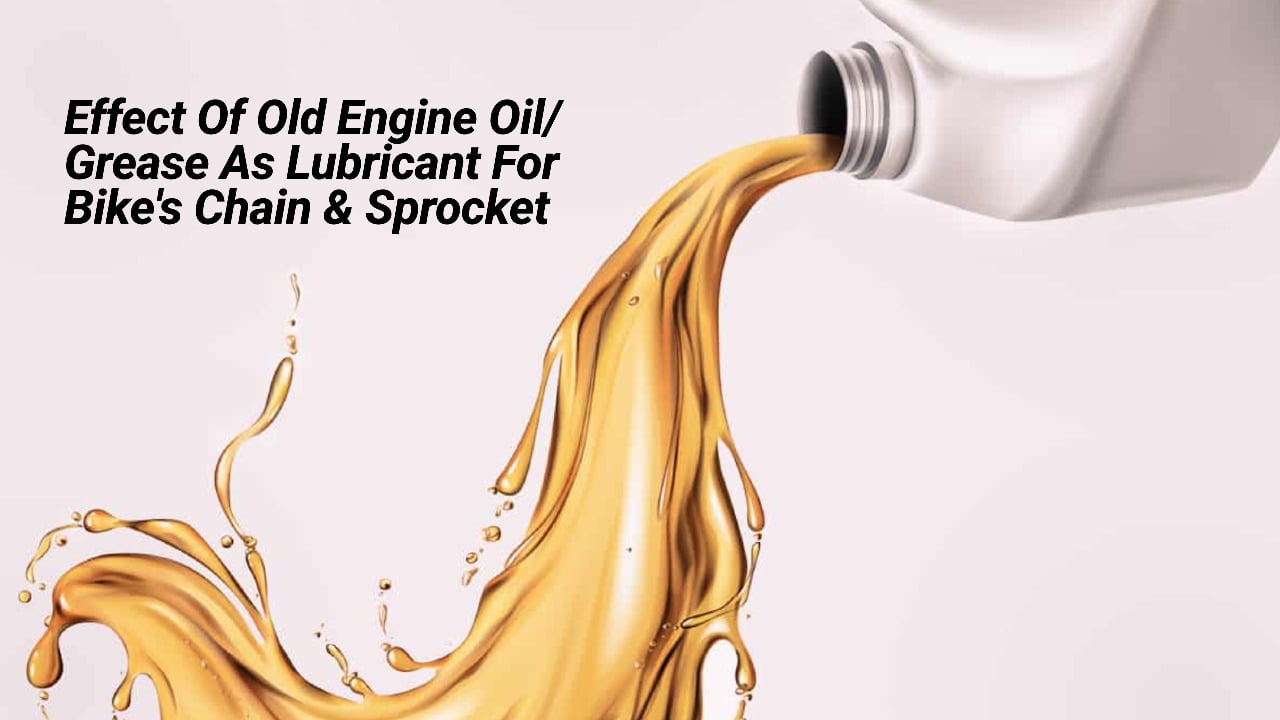 The chain of a motorbike desires constant lubrication to function at its highest potency. Since it's the element that directly transfers the ability from the engine to the wheel, it perpetually stays in motion. Hence, it becomes imperative to form the operation resistance to cut back wear and tear.
Regular maintenance is needed to make sure that a chain continually runs smoothly, doesn't rust and continues to function on the vehicle for an extended time. In addition to cleaning the chain, regular lubrication and oiling also are needed.
Instead of using used engine oil or grease, one ought to use the dedicated material to place it within the chain. The engine oil or grease left behind dirt and rubble on the sprocket. It gets accumulated over time and will have an effect on the performance of the chain. Since that impacts the ability to deliver, the performance of the bike is influenced.
To tackle this, one may use chain lube or gear oil. These oils are not very expensive and can be applied even at home. Additionally to the present, one should not use the regular brush to scrub the chain instead use the brush designed for it. This helps during a thorough cleansing of the chain beside the sprocket system that is usually hidden behind. Of these measures make sure that correct lubrication of the chain and sprocket is used.
How often you ought to lubricate the drive chain varies from person to person. Counting on the number of kilometers driven, climatic conditions, paved surface conditions, and quality of the chain as per handling and frequency of movement, this can be sooner or later.
The variety of lubricants and care products for vehicle chains is nearly unmanageable. The varied remedies all have their distinct benefits and drawbacks.
Dirt, mud and sand will then stick and therefore the chain becomes a lot stiffer over time. Motor oil doesn't run smoothly enough and might barely penetrate into all the cracks within the chain so as to lubricate it.
If there's an excessive amount of oil or material on the surface of the chain, it'll solely attract a spare quantity of sand, dirt, mud and wet. These fine "foreign bodies" act like sandpaper when the bike will be used and unnecessarily sand the chain, pinion and sprockets. Use chain cleaner spray to get rid of excess material. So plenty of chain oil doesn't help a lot, so it's necessary to use smart Quality Chain material for a sleek ride. Due to less knowledge, many people find themselves doing the temporary resolution thinking that the right resolution may be very expensive. However, solutions like using the correct material and oil rather than using engine oil or grease for the chain and sprockets don't seem to be valuable in any respect.