Yamaha FZ-X
The All-New Yamaha FZ-X – Ride Free
The Yamaha fzs 25 ride-free concept is all about enjoying the ride on an open road with a comfortable neo-retro bike, like the All-New Yamaha FZ-X. It simply means a ride to feel the pleasure of freedom.
About Yamaha FZ-X
The All New Yamaha FZ-X comes to India as a crossover motorcycle that is inspired by Neo-Retro design thinking. With future proof features that enhance every ride and trademark classic charisma, the Yamaha FZ-X will inspire a whole new generation of motorcyclists. Together, the toughness, the design, comfort, connectivity and safety of this new motorcycle will make every ride feel like a burst of freedom.
Multi-function LCD Instrument Cluster
The sleek and stylish LCD instrument screen is a mix of both, traditional and modern design. The tachometer display in it has an analogue look that shows the revs in a circular pattern. This display also shows smartphone notifications accurately and attractively.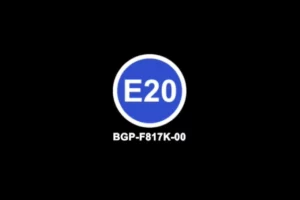 E20 Fuel Compatible
E20 Fuel reduce the emissions and is wonderful option for cutting down on pollution. As part of our carbon reduction commitments, We have updated the FZ series to be compatible with E20 Fuel.
Metal Under Cowl
The Under Cowl not only adds to the bike Neo-retro look but also protects the engine on all kinds of road at all times.
Company:

Charvi Motors

Phone:

8867914599

Email:

charvimotors.sales@gmail.com

Country:

IN

State:

Karnataka

Town:

Mysore